Volunteers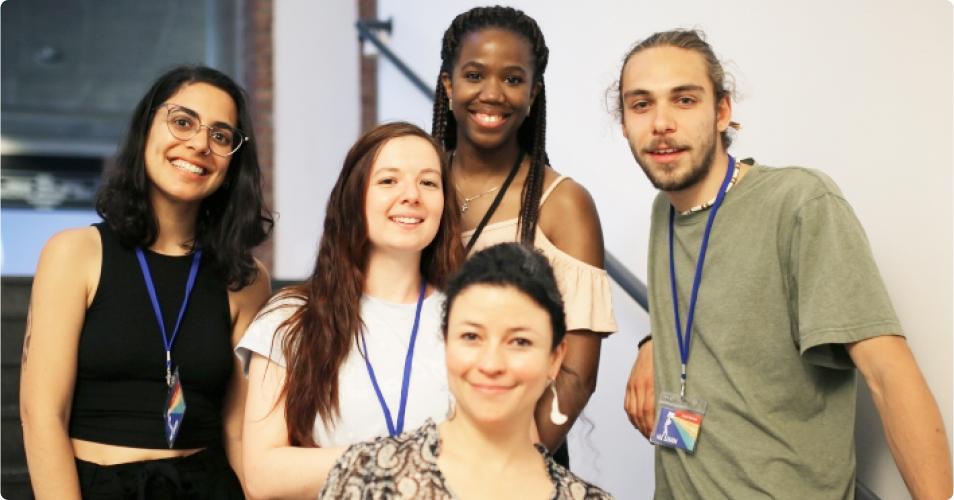 Volunteering is an opportunity to make great connections and watch high-quality documentaries that you won't find anywhere else! The MILLENIUM Festival offers various volunteering positions, which allow you to contribute towards the festival's organisation and see what is going on behind the scenes.
Each volunteer will receive a Pass for the whole festival, so that he/she can attend all the screenings and debates that take place outside working hours. According to the number of working hours, food/drink tickets are available!
We are looking for skillful, motivated people, who would be interested in performing the following tasks :
Diffusion of the communication materials: You will distribute flyers in and around the Festival and further afield. You can already participate from the beginning of March by relaying the Festival's information on social media.
Welcoming and ticket office: You will sell tickets and passes. You will also be in charge of reception and providing information for the audience.
Entrance check: You will check tickets at the entrance of the screening rooms. During the screening, you will also have to monitor viewing quality and ensure that nobody tries to enter or disturb the screening. This way, you will be able to watch the screenings while working!
Catering: You will take part in the catering for the event, set up the buffet and serve the team and guests. You will also be responsible for maintaining standards of cleanliness in order to ensure a welcoming environment.
Interested in volunteering for the Festival?! Please send your application via this form.
Send your application to: contact.festivalmillenium@gmail.com