Awards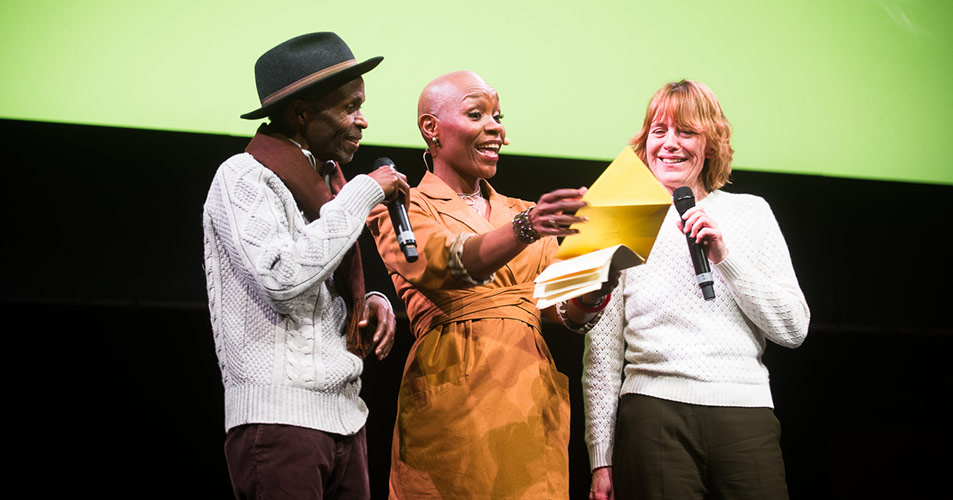 International competition
A jury composed of cinema and culture professionals as well as personalities engaged in sustainable development will grant the following prizes:
Golden goal – Best Film
Silver goal – Best Direction with Strong Personal Engagement
Bronze goal – Best Film for Human Rights
Special Jury Prize – Most original and innovative film
Special mention Jury Prize
Audience prize – Film with the Most Memorable Character. This prize will be awarded by a jury of 15 volunteers from the public.
International Youth Vision Competition
The "Youth Vision" Prize will be awarded by a Jury of young volunteers to the film that contributes to broadening the vision of young people on the SDGs
Belgian competition
The "Belgian Cinema" Competition offers a panorama of the best contemporary Belgian documentaries of the year.
Best Belgian Documentary
Award for the Best Belgian Author
Mention Spéciale
Prix De La Commune D'ixelles
Young Belgian Talents competition
The Young Belgian Talent Competition offers a wide variety of first and second-best films from young Belgian directors. To that end, the Cinergie jury and young cinema critics will award two prizes:
Award for the Best Belgian
FORUM – COMPÉTITION DE SOUTIEN DE PROJETS
pour un 1er ou 2ème film
Awards RTBF
Awards Triangle 7
Awards Chocolat Noisettes