Qui sommes-nous?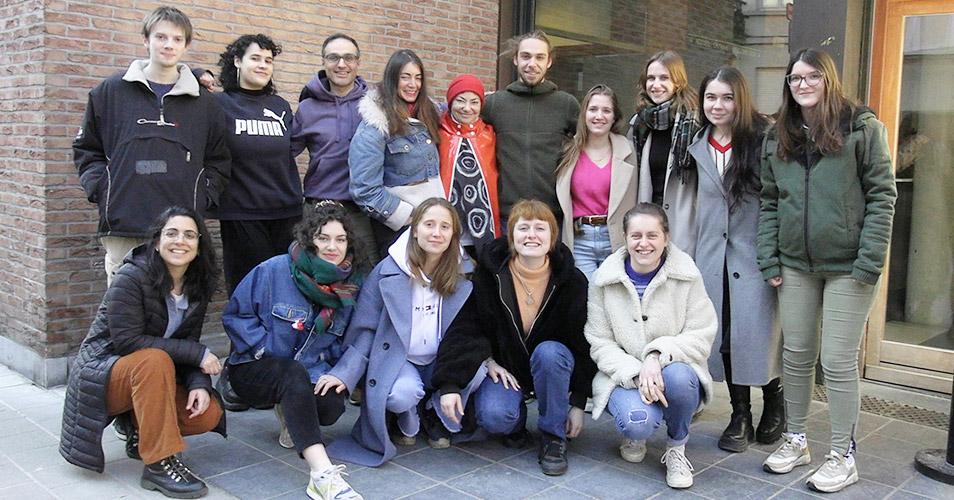 The organizers
The non-profit Diogène has more than 30 years of experience in the production of independent artistic documentary films, both in Belgium and abroad. The association has worked in collaboration with television channels, international institutions and NGOs and has organised cultural and social events in Europe. The name of the Festival refers to the Millennium Development Goals (MDGs) that have now become the Sustainable Development Goals (SDGs).
The festival
Le Festival MILLENIUM est un événement international de haut niveau à Bruxelles, au cœur de l'Europe. Le Festival met en lumière des films dont les thèmes sont liés aux grands défis et objectifs du 21e siècle adoptés par les Nations unies en 2000 et qui reflètent les rêves et les aspirations de l'humanité et ses ambitions pour un monde plus juste et équitable.
Depuis sa création en 2009 par Lubomir Gueorguiev et Zlatina Rousseva, le Festival MILLENIUM présente le meilleur du cinéma documentaire engagé du monde entier. Il soutient l'innovation de la création documentaire, l'authenticité et l'investissement des réalisateurs indépendants. Nous sommes particulièrement attentifs aux nouveaux talents émergents.
We are


Lubomir Gueorguiev President


Zlatina Rousseva Artistic Director
L'EQUIPE
Programmer
Zlatina Rousseva
Comité de sélection
Christie Huysmans, Caroline D'hondt, Coralie Gaume, Skevi Laou, Laura Huard, Charles Vandrepol
Administration & coordination
Céline Simon, Catherine Bompuku
Equipe technique
Charles Vandrepol, Laura Huard, Skevi Laou, Romain Vuille
Communication & Partenariat
Bahar Kimyongür, Alessandra Van Herstraeten, Romy Trajman
Traduction & Sous-titres
Loïc Tonneau, Camille Nicaise, Adèle Gobert, Sabina Salimova, Zoe Gijsemans, Clara Cherry