Studio Millenium #7
16.05.2021 News
Vrijdag 21.05 - STUDIO #7
- Zijn burgerbewegingen een teken van een falende democratie of van een democratie in verzet? -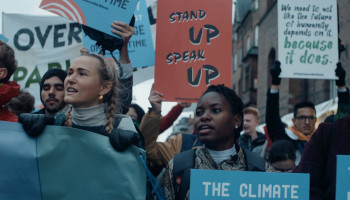 Heeft de gezondheidscrisis de burgerbewegingen voorgoed in de kiem gesmoord of heeft zij hen ertoe gedwongen hun uitdrukkings- en actiemethoden tijdelijk te herzien? Wat zijn de zwakke en sterke punten van onze huidige democratieën? Wat zijn de democratische prioriteiten waaraan wij moeten werken?
Films: Dear future children, Que no me roben los sueños, Square-eyed
Belanghebbenden:
Zoé Brichau - Directeur van "Que no me roben los sueños"
Laure Massiet du Biest & Louison Assié - Directeurs van "Square-eyed

"

Nathalie de Wulf

- Advocaat

Samuel Tilman - Directeur and woordvoerder van "Still standing for culture"
VOLG DE STUDIO IN LIVE :