Documentary as power relations.
What is the relationship between the director and his camera? Between the camera and the filmed subject? Between the director and his subject?
These are all questions that A Man and a Camera asks. An opportunity to ask and discuss them.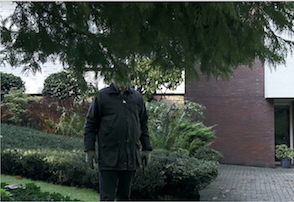 Synopsis :
Guido Hendrikx travels through the Dutch hinterland, silently pointing his camera at everyone he meets. Faced with this impenetrable cameraman suddenly intruding into their private sphere, the reactions of the inhabitants follow one another but are not quite the same. How far will this intruder be able to intrude into the lives of strangers?
This master class with Guido Hendrikx is presented and moderated by Livia Tinca, the festival programmer.